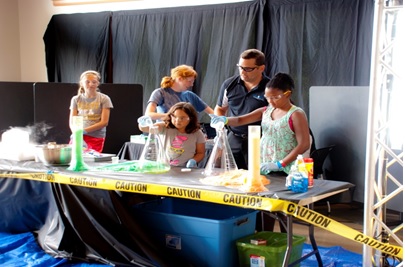 PLUMMER, Idaho— Out of all the numerous benefits gaming revenue have brought the Coeur d'Alene Tribe, education stands at the top of the list. The Coeur d'Alene Tribe, located in the Panhandle region of Idaho, takes great pride in knowing that it can provide increased educational opportunities to students on and off of their reservation.
Education is at the forefront of the tribe's priorities, according to Chairman Chief Allan of the Coeur d'Alene Tribe. The Coeur d'Alene Tribe, through its education department has created many programs to enrich its youth on the reservation, including its Early Childhood Learning Center, summer youth programs, and after school programs. Recognizing that the youth are the key to the future, the tribe also offers scholarships for its tribal students that seek to further their education beyond high school.
"We recognize that education and the success of Idaho's students is key to ensuring the continued success of our state," said Allan. "Giving is something that has always been an important part of our culture and I can't think of a more worthy cause than to invest in our children's futures."
The idea of a strong educational base for their tribe extends beyond the Coeur d'Alene reservation, for over two decades the tribal leadership of the Coeur d'Alene has been making donations throughout the state of Idaho and beyond. Donations in 2015 will be approximately $1.1 million. Over the last 20 years, the Coeur d'Alene Tribe has donated more than $22 million to classrooms, schools and nonprofit organizations across Idaho and the inland Northwest.
"We are happy to be able to fulfill our promise to support education both on and off the reservation," Allan added.
---
The National Indian Gaming Commission is an independent federal regulatory agency, with the primary mission to work within the framework created by the Indian Gaming Regulatory Act for the regulation of gaming activities conducted by tribes on Indian lands. The Commission works to maintain the integrity of the Indian gaming industry; promote tribal economic development, self-sufficiency and strong tribal governments; and to ensure that tribes are the primary beneficiaries of their gaming.