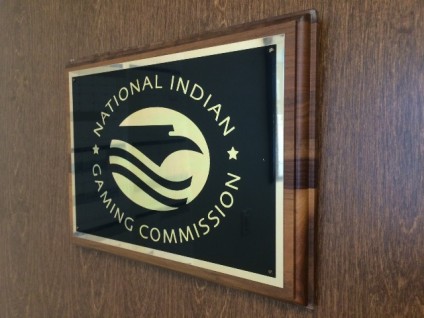 The National Indian Gaming Commission has responsibility for enforcing a broad range of statutory and regulatory requirements. The agency has the authority to take both administrative and civil actions to ensure regulatory compliance, protect the integrity of Indian gaming, swiftly act on anything that jeopardizes the health and safety of the public at gaming establishments, including employees and patrons and to protect against anything that amounts to gamesmanship on the backs of tribes.

Pursuant to the Indian Gaming Regulatory Act, the Commission issues final agency decisions when it reviews the NIGC Chairman's issuance of a Notice of Violation, Civil Fine Assessment, Temporary Closure Order, or the Chairman's approval or disapproval of Management Contracts and Tribal Gaming Ordinances. The Commission may also convert a Temporary Closure Order into a permanent Closure Order.

Additionally, the Commission has the authority to issue Enforcement Actions, including Notices of Violations, Closure Orders, Civil Fine Assessments, and enter into Settlement Agreements with members of the regulated industry for violations relating to the IGRA and its implementing regulations.

The NIGC has taken steps to make its agency actions more transparent and has placed these actions on its website.
Alternate Technical Standards
Final Commission Decisions
Enforcement Actions