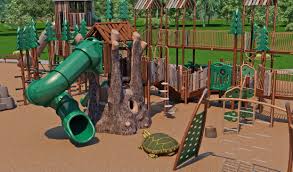 A Collaborative Vision: Saginaw Chippewa Gives Back to the Community
A federally recognized tribe located in Michigan, the Saginaw Chippewa Tribe is one of Isabella County's largest employers. With revenue derived from gaming, the Tribe provides a variety of governmental services to its citizens, the reservation, and surrounding non-Indian communities—giving more than $64 million annually to local and state governments.
The Tribe provides funding for services including police and fire protection, social and health services, housing, and economic development that benefit all of Isabella County. Committing a semi‐annual 2% distribution from funds derived from its properties, the Tribe has contributed over $230 million to schools, local businesses, and other vital community programs since 2015.
These programs include PEAK Community Learning Centers, the Youth and Community Services unit of the Mount Pleasant Police Department, and the BAYANET task force, a community-led initiative. The Tribe recognizes these programs are important because they express the Tribe's community values and support partnerships with their neighbors.
Community Partnerships
Indian gaming is not about business – it is about strengthening communities. Many tribes and their gaming enterprises take pride in the community partnerships that are created through good neighbor relations. Tribal gaming supports hundreds of charitable organizations throughout the United States. Every year, tribal gaming dollars are directly awarded to local governments and non-profits to positively impact native and non-native communities.
The Indian Gaming Regulatory Act created the National Indian Gaming Commission to support tribal self-sufficiency and the integrity of Indian gaming. The NIGC has developed four initiatives to support its mission including (1) To protect against anything that amounts to gamesmanship on the backs of tribes; (2) To stay ahead of the Technology Curve; (3) Rural outreach; and (4) To maintain a strong workforce within NIGC and with its tribal regulatory partners. NIGC oversees the efficient regulation of 506 gaming establishments operated by 246 tribes across 29 states. The Commission's dedication to compliance with the Indian Gaming Regulatory Act ensures the integrity of the growing $32.4 billion Indian gaming industry. To learn more, visit www.nigc.gov and follow us on Facebook and Twitter.